Who is Ward Churchill?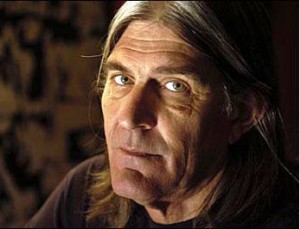 A prolific American Indian scholar/activist, Ward Churchill is a founding member of the Rainbow Council of Elders, and longtime member of the leadership council of the American Indian Movement of Colorado. In addition to his numerous works on indigenous history, he has written extensively on U.S. foreign policy and the repression of political dissent, including the FBI's COINTELPRO operations against the Black Panther Party and the American Indian Movement. Five of his more than 20 books have received human rights awards. Former Chair of the Ethnic Studies Department, until July 2007 he was a tenured Professor of American Indian Studies at the University of Colorado/Boulder, where he received numerous awards for his teaching, scholarship and service. Professor Churchill is currently suing the University of Colorado for violating his First Amendment rights by firing him in retaliation for his observations on 9/11.
Awards & Honors View Ward's Full CV Recent Speeches and Events
"I have often said that if I could hold a pen and write books I would write exactly what Mr. Churchill has written . . . . My family, the Western Shoshone people and all indigenous peoples across this country have lived for too many years with governmental lies and cover-ups. It is individuals like Mr. Churchill who are heroes to our struggle to have the truth told, finally."
Carrie Dann,
Western Shoshone Elder and Activist May 22, 2006